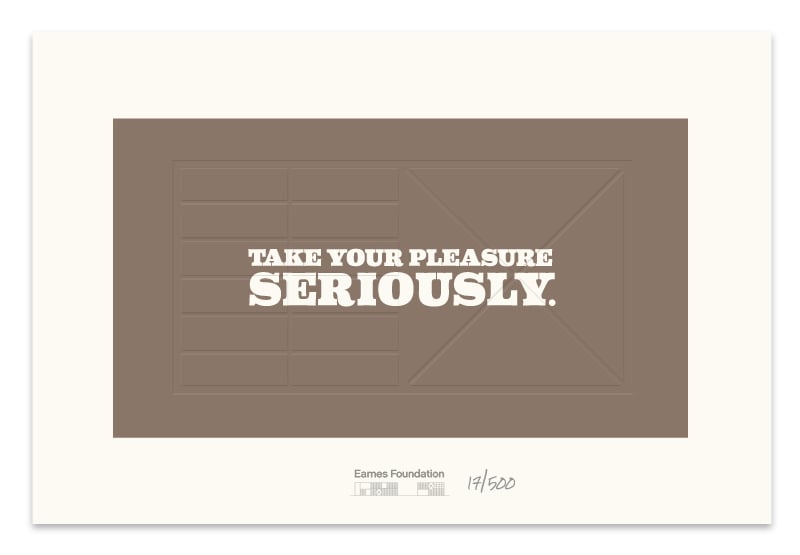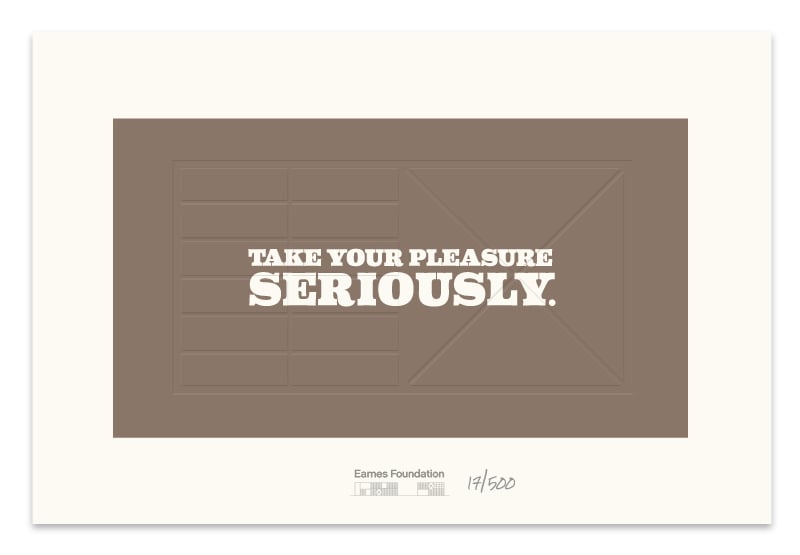 Eames offset press Print - Limited Edition - Preserve the house foundation - Pleasure seriously
€109.00 / Sold Out
Help preserve the Eames House and own a piece of the Eames legacy.
These prints are 100% original works inspired by the elegant geometry and understated simplicity of Eames designs. All proceeds will support the projects of the Eames Foundation.
Limited edition unframed offset press print
Only 500 of each print
Each print is numbered
Dimensions are 18"W x 12"H
We imported the prints from the US to Europe, so no extra importing duties have to be paid.
If you have questions about payment options, combined shipping or anything else, please don't hesitate to contact: info@modernvintage.nl